"The mind and the breath are the king and queen of human consciousness"
Leonard D. Orr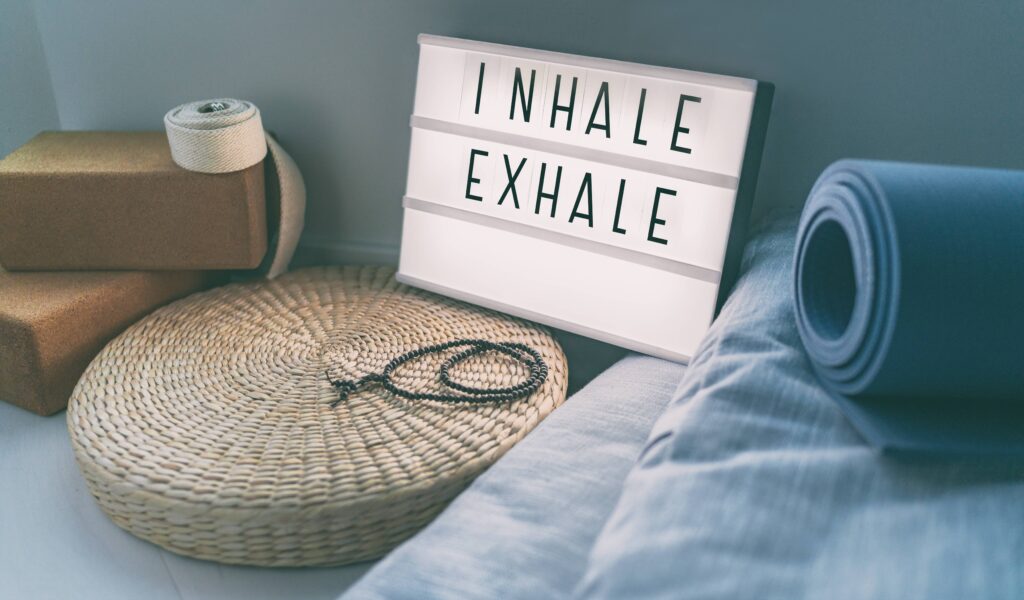 The first thing we do when we are born is inhale. The last thing we do before we leave this world is exhale. The journey in between is filled with Breath – Life. We breathe fully when we truly believe in ourselves and embrace life. Our breathing can change in times of stress or worry, and our bodies & psyche stores this energy at an unconscious level.
Almost everyone has faced challenging situations in their personal or professional journey. Feelings such as anxiousness, anger, overwhelm, stress, guilt, shame or sadness may be held internally as a result. These feelings can impact our well-being, inner beliefs and can stop us from living the life we truly want to live.
Conscious Connected Breathwork is a breathing technique that is used to release feelings, tension and negative beliefs from the body and nervous system. It brings things to the surface for integration, allows us to go deeply into ourselves to heal and tap into inner resources that enables us to thrive in life. It has the potential to have a profound impact on our mental, emotional and physical health.
How the session unfolds:
The breathwork therapist (Dessie) guides the breathers into a relaxed state and then supports them to breathe circularly. Inhaling and exhaling without any pauses safely infuses the body with oxygen. The energy that builds up inside then facilitates openings to higher levels of consciousness where we heal at a cellular level. Feelings such as fear, sadness, anger, joy and love may come up for processing. When we integrate these feelings in this safe environment, energies naturally flow, and we feel at peace.
We let go of unhealthy beliefs, past experiences and become aware of our true essence and potential.
The session lasts for up to 1.5 hours. A conversation is had at the beginning to discuss the intention of the breathwork session. The breathers are guided towards consciously connecting their breath for an hour. A conversation is had afterwards to peacefully close the session.
Benefits of Conscious Connected Breathwork:
• Process & release emotions
• Release negative thought patterns & beliefs
• Personal Growth
• Increase confidence and self-esteem
• Aid positive decision making
• Boost Immunity
• Tap into creativity
• Overcome addictions
• Release feelings of stress & anxiousness
• Increase feelings of peace, joy & gratitude